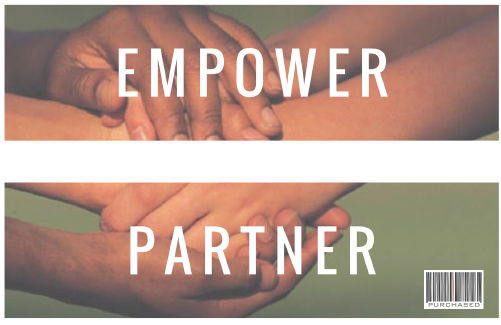 Want to make a local impact and be part of something bigger than yourself? Empower Partners is a monthly giving program that sustains our important work in the community.
---
Join a collection of over 40 people who support Purchased each month. Together, these individual contributions have a huge impact.
"I give because I believe in empowering girls in my city who have been told that they don't matter. Purchased is telling these girls that they matter and I believe in that. If my dollars can go to those girls who need it the most…then that is money well spent to me."
- Kaitlyn Neel
"This issue is a passion and priority of mine. So having a local organization to partner with was a huge opportunity and one that I don't take for granted…the trafficking realities in our own city and state are surprising and alarming and must be addressed. Purchased helps regular guys like me do that in meaningful ways." - Adam Nevins
---
When you become an Empower Partner, you're making a difference. Every single month.
Exclusive Empower Partner benefits include:
Early or discounted registration to events
Free t-shirt when you sign up
Quarterly impact reports
Sneak Peeks & early announcements

Giving Monthly Matters