We appreciate any gift you are able to give — you truly are helping the lives of trafficked individuals in Central Indiana. You can also give by texting "Purchased" to 41444.
We couldn't do what we do without the generous support of people like you. Thank you for partnering with us to end modern day slavery.
Financial gifts enable our staff and volunteers to:
Educate, support, and mentor women through our My Life My Choice curriculum and ALLIES mentorship.

Invest in youth through educational opportunities, empowering them to rise to the challenge to be allies against sexual exploitation.

Facilitate events to raise awareness and educate people about modern day slavery and inspire them to join the abolition movement.

Collaborate with community organizations to provide survivor support.

Checks can be made payable to: Purchased
Mailing Address:
P.O. Box 531965
Indianapolis, IN 46253
You can also text "

purchased

" to

41444

to give.
"We gave initially because we loved the relationship we had with Jessica and her passion for this ministry. The giving has evolved because we understand the mission of Purchased and feel that we can help make a difference and be a light in this world. Your involvement—no matter how big or small—creates ripples. Some of us are called to be on the front lines and others are called to be part of the support team." - Burke & JoEllen Hummel

---
In addition to needing money to function, we also need basic supplies like:
Snacks (for My Life My Choice)

Stamps

Printer ink (HP 61 XL)

Video camera

Laptop

Gift cards: Staples, Kroger, Gas

Visit our Amazon WISHLIST for more ideas!


Another Option to Give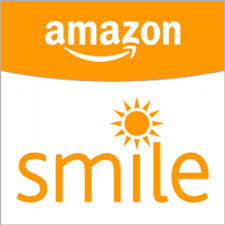 Amazon recently launched a new initiative called AmazonSmile, which allows individuals to shop on Amazon and donate a percentage of their purchase to an organization or charity of their choice. Amazon will donate 0.5% to the organization chosen on smile.amazon.com. AmazonSmile works the exact same as the Amazon everyone is used to; the same products, same prices, same service! You can support Purchased, Inc by clicking here.