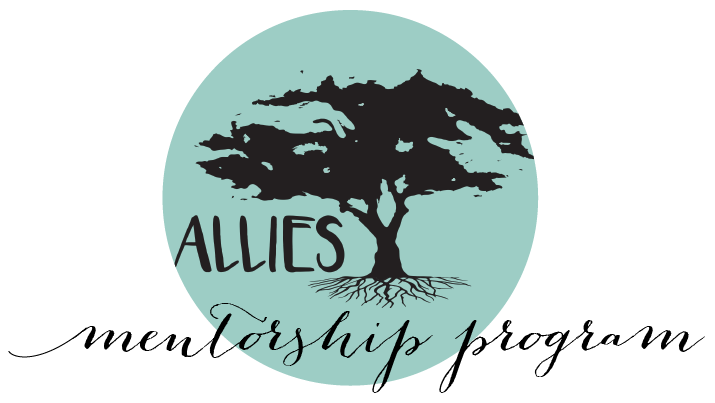 Mission:
ALLIES believes that every survivor of sex trafficking and exploitation is worthy of healthy love, respect, and community. We realize this belief by walking through life with survivors in mentorship.
Vision:
ALLIES will build and maintain lasting friendships with survivors of sex trafficking and exploitation in Indiana in order to support them in recognizing their value and worth and empowering them to make life decisions that reflect this.
An ally with Purchased builds a relationship based on trust and acceptance with their mentee, which provides a foundation for positive mental, spiritual, emotional, and physical growth.
---
Purchased believes that every person is worthy of unconditional love, respect, and healthy community. Unfortunately, those who have been in "the life" of sexual exploitation have not always experienced those fundamental things. For that reason, in 2015, Purchased ventured into a new area of survivor support. As girls who have been victims of sexual exploitation passed through Purchased's curriculum based prevention program, a gap became clear in accessible long-term support for girls in Central Indiana who have been sexually exploited or trafficked. ALLIES was created to fill that need.

On account of the extreme trauma and often family abandonment they have experienced at such a young age, many survivors of human trafficking and sexual exploitation need regular support in acquiring everyday skills such as grocery shopping, cooking, personal finance, healthy relationships, self-esteem, and setting and achieving goals.
The ALLIES program was created to purposefully match survivors in need of a stable positive relationship with an ally, or mentor. In ALLIES, Purchased will pair survivors with an older female community mentor who will meet with her approximately once per week to link her to community resources, work on socialization and academic or career skills, help with child rearing, share a meal, or just provide a listening ear and have fun. Purchased will also provide a monthly gathering for mentors and mentees with a different focus each month – from cooking lessons, to community activities, to holiday parties. Allies will walk alongside survivors through the hills and valleys of life, agenda free. Survivors will gain an authentic and unwavering relationship as they rebound from "the life". We want to empower survivors by connecting them with a life partner they can trust and rely on.
*ALLIES staff has been trained by the Christian Association of Youth Mentorship. This training is evidence-based and aligns with MENTOR's "Elements of Effective Practice 4th Edition."
---

Interested in becoming a mentor? Email Audrey Hood at audrey@purchased.org

The process of becoming a mentor:
Submit written application along with 3 references
Participate in a personal interview with the ALLIES staff
Agree to and pay for background checks
Attend mentor training (2 sessions, required for all new mentors)
Become matched and adhere to the roles and responsibilities outlined below
Responsibilities to mentee and ALLIES
Commit to a one-year mentoring relationship with a mentee
Be connected to a support system (church, family, close friends, etc.).
Spend time with your mentee twice monthly for at least 2 hours each meeting.
Communicate with your match on a weekly basis.
Communicate with your ALLIES Coach monthly and willingly receive and implement advice.
Connect your mentee to resources in areas in which you are not knowledgeable about (religion, health...etc.)
Report all observations or reports of situations in which your mentee is in harm or is harming herself or others...
abuse, neglect, etc. Follow the reporting protocol outlined during orientation)
Honor all commitments made to your mentee.
Respect the privacy of your mentee's story by keeping information confidential.
Be a positive role model by adhering to Purchased's core values.
Establish appropriate boundaries with your mentee and her family as described in our ALLIES Orientation.
Seek to help your mentee find her God-given potential through encouragement and support
Build a relationship with your mentee based on trust and respect.
Abide by all of the ALLIES Responsibilities and Guidelines listed in the ALLIES Orientation.
Participate in additional training sessions or mentor support groups.
Attend at least 2 of the quarterly gatherings offered each year for you and your mentee.
Attend at least 4 of the support groups offered each year.
Represent our organization and program with integrity.
Refrain from any activity that may cause any physical, sexual or emotional harm to my mentee.
Make choices that will reflect an excellent example and avoid being a stumbling block. (For example, many
children struggle with drugs, alcohol and sexuality. It is essential to set positive examples and avoid confusing
messages as well as condemning attitudes.)
Qualifications – A mentor must:
Be least 22 years of age or at least 5 years older than mentee, living within 20 minutes of mentee.
Have a desire to build a genuine and caring relationship with a survivor of exploitation.
Have the physical and emotional health to interact with and care for at risk populations.
Have a valid Driver's License, access to an automobile and auto insurance.
Would you like to get a mentor? Reach out to us because we would love to connect with you!
Do you have someone you would like to refer to our mentorship program? If so, please fill out this referral form and send it to Audrey Hood at audrey@purchased.org.
While some of Purchased's efforts are focused on education and prevention, we gladly help survivors of trafficking as needs arise in our community. From paying for rehab or purchasing a bus ticket home, we proudly support local and domestic victims. We understand that although we can't do it all, we can make a difference in the lives of those whose paths we cross. If you would like to donate to the ALLIES Mentorship Program, we gladly take in-kind donations (gift cards or vouchers) to help our mentors create meaningful experiences when they meet with their mentee!

"When it comes to a woman in trouble, whether it's because of addiction, abuse, or other harmful life situations, the community that surrounds her is equally as important as her choices." –The White Umbrella
"Over the years, we have seen the most effective recovery by our girls take place in the context of relationships. We have the credibility to help girls and women only when we offer them an authentic, ongoing connection." –The White Umbrella