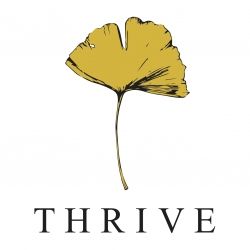 Parents and guardians of youth affected by human trafficking and sexual exploitation have a unique set of experiences, concerns and needs that are often gone unmet. Not only does Purchased want to reach this population with education and tools for success, but also a form of support and empathy that only others who have similar experiences can provide.
Thrive
In 2016, Purchased began to develop a curriculum specifically designed for parents and guardians of children who have been sexually exploited through trafficking. Thrive is a 10-session curriculum that covers a variety of topics centering on the themes of understanding human trafficking and trauma, relationship, and safety in a confidential and non-judgmental group setting with other parents and guardians.
Purchased created the Thrive curriculum to accomplish several goals when working with parents and guardians of children who have been sexually exploited through trafficking:
Identify common myths and facts about human trafficking

Recognize and reduce vulnerabilities in your child and understand recruitment

Recognize high risk behaviors and how to keep your child safe

Identify ways of meeting needs and building trust with your child

Understand the effects of trauma and your relationship with your child

Increase empathy with your child's story

Identify ways to reduce effects of trauma in your home

Identify ways to care for yourself

Understand how to set healthy boundaries

Evaluate in-home routines and expectations to promote a positive transition back home

Thrive is a ten-week program is designed for a 75-90 minute small group setting, each group meeting once per week in the evening. It is facilitated by a team of trained professionals with experience in this field. Purchased is able to accommodate 3 groups per year: spring semester, summer and fall semester. The Thrive program is most effective when the child of the parent or guardian is participating in the My Life My Choice program simultaneously; however it is not a requirement.
Interested in hosting Thrive or would like more information? Contact our Founder & Program Director, Jessica Evans at Jessica@purchased.org for more information.